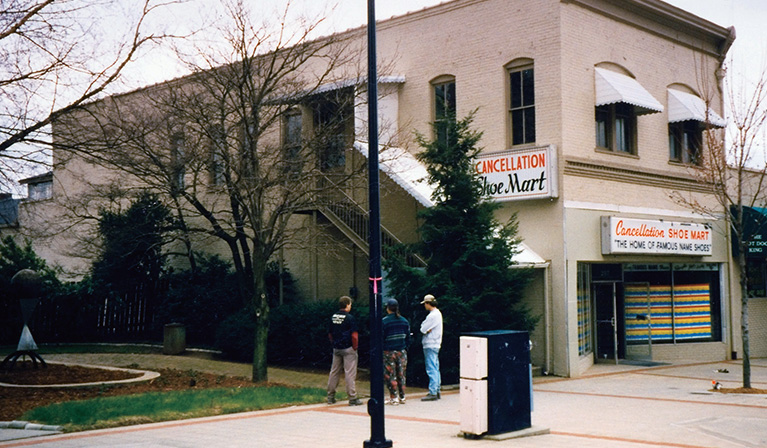 T he historic building at 207 South Main was the old Shoe Mart twenty years ago when Carl Sobocinski and his partner, David Williams, purchased it and took on the goliath task of transforming it into one of Greenville's most successful restaurants. At that time, commercial development around the north end of Main Street was established, but the south end was still lagging. Some people in the community even questioned the purchase of the building in that part of town. But the two friends had a vision, and along with wine director Frank Kapp, they joined forces to tackle the staggering renovation project that became Soby's New South Cuisine.
As it turned out, the project was a complete labor of love. During demolition, they uncovered some true gems in the old building — like Soby's beautiful interior brick hidden beneath layers of plaster and a skylight under some ceiling tiles. Restoring the fireplace became a team effort carried out by dedicated staff when it looked like it would not be done before opening. Carl said, "David and I always believed that finishing the restaurant's construction as a team made a real difference in Soby's hospitality. We all just did what we had to do. And that brought the team together. It made Soby's their place, too. That's what carried over into the way we treated our guests, and still does today."
By early November, 1997 the hard work paid off. Coincidentally, on the morning of Soby's opening, The Greenville News announced that a prominent Southeastern developer would be restoring the historic Poinsett Hotel across the street from the restaurant. The timing could not have been better. It appeared that Soby's location on Main Street at Court Square would truly become the heart and hub of downtown Greenville once again. The buzz about Soby's opening spread quickly, and within a year the restaurant had already started to win accolades for its food and wine programs.
Today, Soby's proudly celebrates the Upstate of South Carolina by presenting thoughtfully prepared cuisine and warm service in an inviting and lively environment. Whether you're people-watching from the patio's al fresco tables or dining in our historical setting, we hope that our hospitality brings you back over and over again.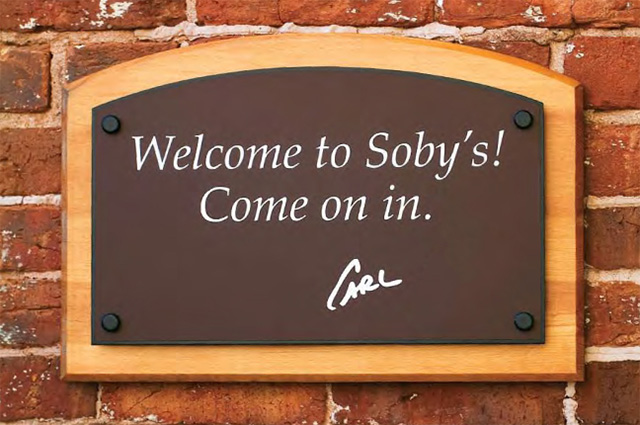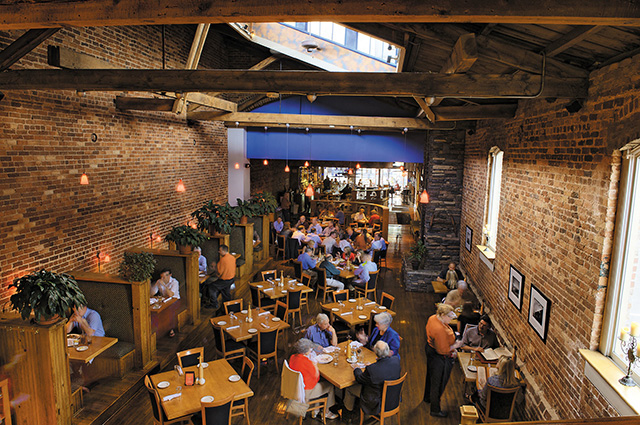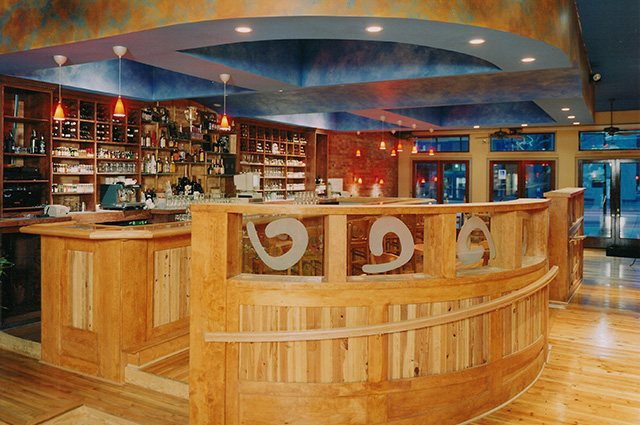 The Tale Behind "Table 301"
Soby's New South Cuisine is just one of 10 restaurants under the Table 301 Restaurant Group. The name "Table 301" actually refers to a single table in Soby's that is located at the top of the stairs on the second floor mezzanine level. The strategically placed table overlooks the bustling kitchen and offers a spectacular view of the entire dining room.
For culinary enthusiasts, it's a must-see! It also represents our company's commitment to transparency between patrons and our kitchen. When you dine at Soby's, ask for Table 301 and enjoy the view!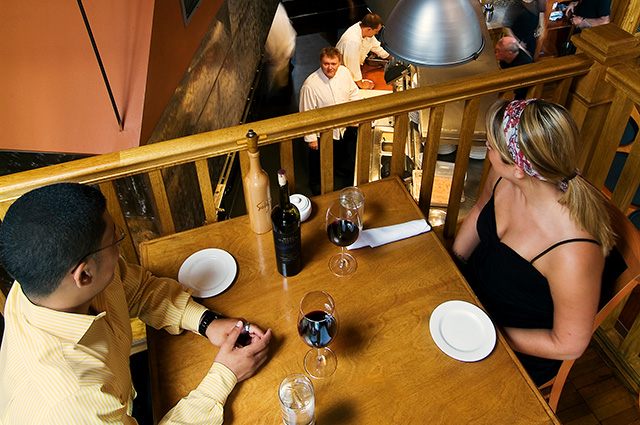 20 Years of Soby's Passion — We Love What We Do
0
+
White Chocolate Banana Cream Pie Slices
0
+
Fried Green Tomatoes
0
+
Soby's Shrimp & Grits