Planning Your Next Night Out?
Make a reservation now
Hours
Soby's Closed Temporarily for Kitchen Renovation – Jan 1-15, 2018
After 20 years, it's time for an update! Soby's New South Cuisine, which celebrated two decades in November 2017, will close January 1, 2018 for a couple of weeks to get a little facelift (we're getting a sweet new kitchen!). We expect to reopen for service on January 16th.
In the meantime, if you're looking for a restaurant for an amazing dinner (or great Sunday Brunch), please visit one of our sister restaurants – The Lazy Goat, NOSE DIVE, Passerelle Bistro or Jianna.
Thank you for the support over the past 20 years – we look forward to having you dine with us in a couple of weeks!
Hours
Monday – Wednesday —  5:00pm – 9:00pm
Thursday – Saturday 5:00pm – 10:00pm
Sunday Brunch — 10:00am – 1:30pm
Sunday — 5:00pm – 9:00pm
Our holiday celebrations and wine dinners fill up quickly, so follow us on Facebook for the latest on Soby's special events and activities.
Make a reservation using Open Table, or over the phone by calling 864.232.7007. If you have any trouble reserving online, please call for assistance.
Parking
Soby's is located at 207 South Main Street Greenville, SC 29601.
Complimentary valet parking is available on the side of Soby's on Court Street.
There is also self-parking on the south side of Main Street, the lots on East Court St., the large parking garages on the corner of Main and Broad Street and on Falls Street adjacent to McBee Street.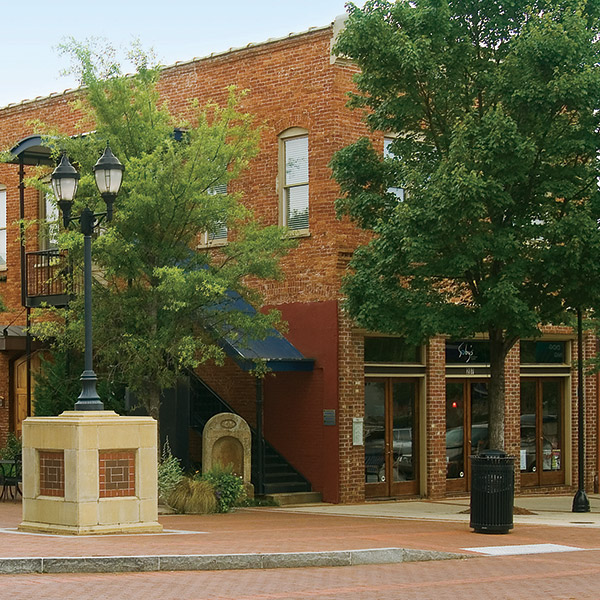 Gift Certificates
Gift certificates are the perfect way to share your love of Soby's with your friends and family. There are three easy ways to purchase:
ShopTable301.com is our corporate shopping site that allows you purchase Table 301 gift certificates (and more!) which are valid at any of our restaurant locations, including Soby's, Soby's on the Side, The Lazy Goat, Jianna, Nose Dive, Passerelle Bistro, or Papi's Tacos.
Phone at 864.232.7007 to order.
Visit any Table 301 restaurant and see the hostess.